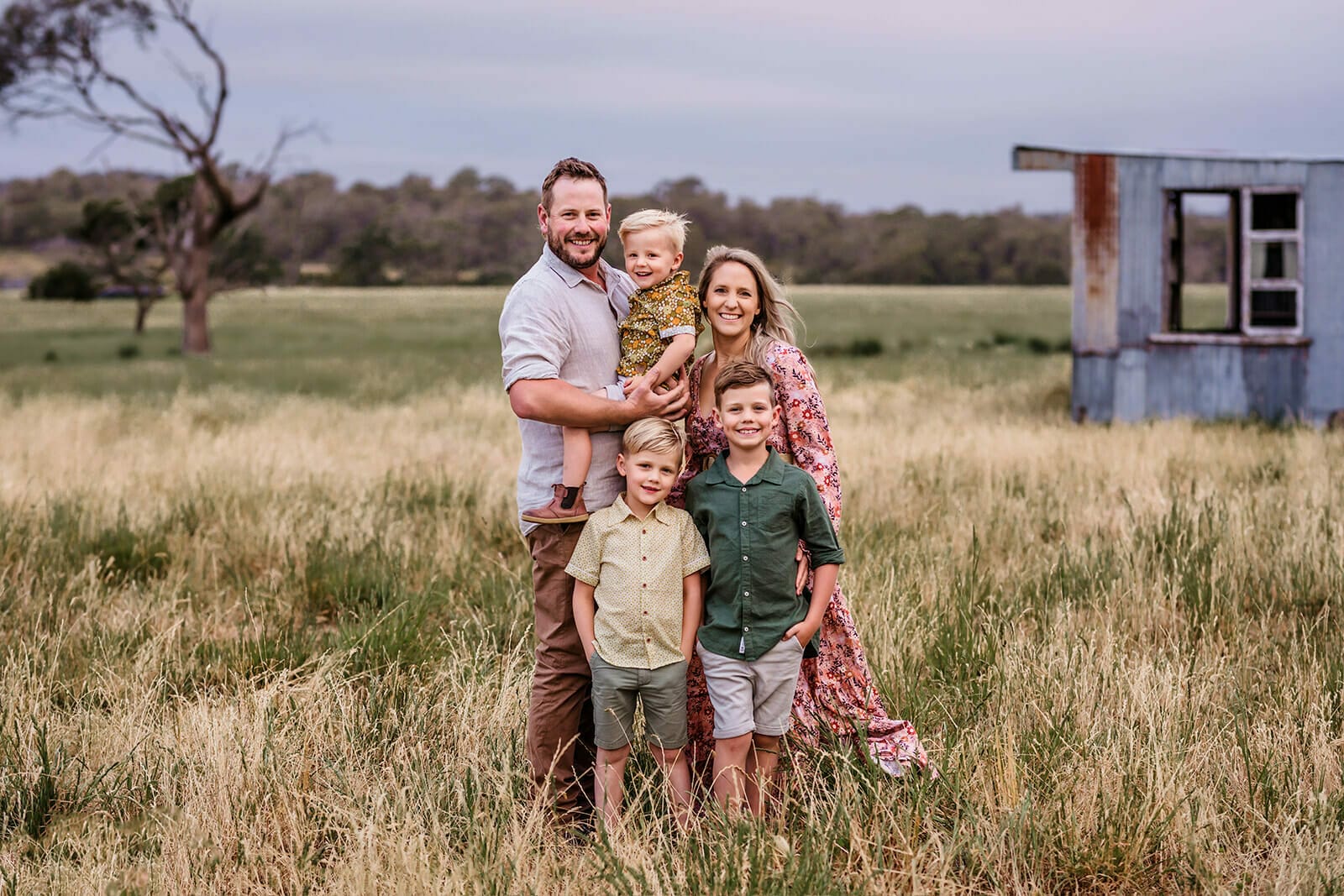 Philip and Laurie Bingley
Programs and Courses
| Thinking Into Results
Having worked with Rachael we have tripled the size of our business in a short space of time. We have greater business/ home life balance then we ever thought possible. Having the confidence to take our business to where we see it and not just dreaming about it became about believing in ourselves and that it was possible.
Philip and Laurie Bingley own Bingley Design and Build and construct new homes in Bridport and Northern Tasmania. With a young family they wanted life to be less stressful and not have those overwhelming feelings all the time of how were we ever going to get ahead, find the time, get things done and get out of that belief of having to work hard.
"We thought the only way to go forward was to work harder".
Laurie "As a Mum of 3 children and working in the family business I believed I didn't have time to do something for myself. I really love photography and launched my own business taking family lifestyle portraits. What I am most excited about now is that I get to work doing what I love and what I am passionate about.
We both have Ideas about things that we want to do that are outside the box and we aren't letting fears or our old beliefs hold us back.
Working with Rachael over the past couple years has allowed us to develop new beliefs that life doesn't have to be all about hard work. Rachael has been more than just a business mentor. The Thinking Into Results Program has given us the tools to be able to flow through to all areas of our life. If this was our only investment, we could make in our future education, then this would hands down be the most life changing. We also feel excited that we can pass this information onto our children from a very young age. The connections we have made with Rachael is now a life-long relationship, sharing her own experiences on a personal level has helped us develop the understanding of how this program can really work for everyone.